We sell cleaner material direct from the source. This means your material is handled less which saves you money.
Service before and after the sale. Because we value your time: We give you a firm 2 hour delivery window. We will also call you immediately if we are going to be late for any reason.
We won't sell you something you don't need, and can often recommend material that will work better for your project that cost less. Example: Many times roadbase at $8.95 per ton can be a better choice then gravel at $26.95 per ton.
Friendly, personable service. We will help you make the right choice. We have expertise with these materials and will help you get it right the first time. When you purchase materials from us, we will also spread dump the material if desired for no charge. We will also make multiple dumps (if needed) to get the material as close to where you need it as possible.
Fully Guarantee (Warranty) our products. Even if you use the material incorrectly, we will work with you to fix the problem and make your project a success.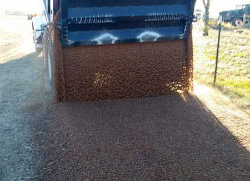 Instead of spending your entire weekend and back spreading material, let us drop spread your materials in place. Save, time, save money, save your back and make your spouse happy all in one transaction. Call us today!
We charge less for materials because you're not paying extra for inventory, labor and yard liability insurance. You are only paying for the material and delivery. The price you're quoted is the price you pay, exactly! No extra charges for anything.

We take Paypal, Visa, MasterCard, American Express and Discover.
Piece of Mind Delivered
Direct from the Source to You
Welcome to Sand Four Sale. In the following pages you can easily read about and prepare for delivery of various bulk landscape and driveway products.
See All Of Our Products - Click Here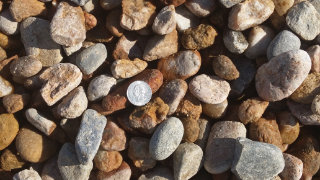 Beautiful river rock,
$24.95 per ton.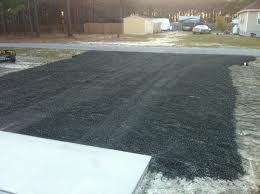 We feature locally sourced road base and landscape products and deliver them to your door or job site. Once you determine what products you are interested in, then give us a call and discuss the details. We are very experienced in the various products and will arrange delivery time and material amount and make sure all the details are covered.
In addition it is a good idea to talk over your specific application of products to make sure you are choosing the right product for the job and that they will meet your needs.