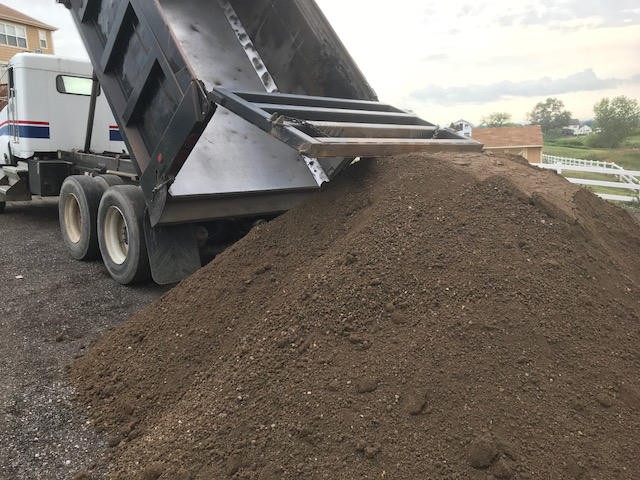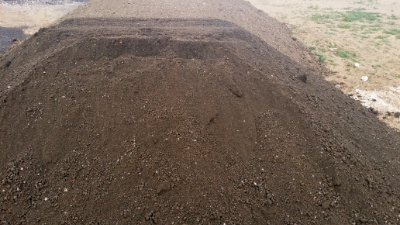 Screened Fill Dirt $16.95 per ton
A good compacting dirt, screened to 1/4" minus.
It works well for foundation drainage, filling in tree roots, filling holes, retaining walls, to build up a driveway or parking area base and many other home and ranch applications.
Fill Dirt has NO FERTILITY value and should never be used where you want anything to grow. Never use it in a garden!
Our Screened Fill Dirt compacts well but is not guaranteed to be clay free. Meaning when it gets wet the dirt may expand and damage concrete poured on it or retaing walls built on it. Call us if you have any more questions about this or any of our other materials.
It DOES NOT work for trying to grow anything. Even though it has been screened there is a small amount of rock (and possibly foreign objects) in it.
This is the nature of fill dirt!
To Order the Correct Amount of Material
Measure the length and width of the area to be covered. If you don't have a tape measure, walk the length and width of the area. Figure each full step as 2 1/2 feet. Get the total square footage of the area by multiplying the length by the width.
Example: 20 feet long by 60 feet wide = 1200 square feet.
1 ton of Screened fill dirt covers 100 square feet 2 inches deep. For every 2 inches of depth you will need 12 tons of Topsoil.
Please note: This is only a rough indication of the amount of material you may need. Actual dimensions may vary due to irregularities in soil types and established rough grade.
Once you determine your material and amount needed, call us at 720-298-0948
Or use the Contact page to arrange for delivery and pricing.


We take Paypal, Visa, MasterCard, American Express and Discover.