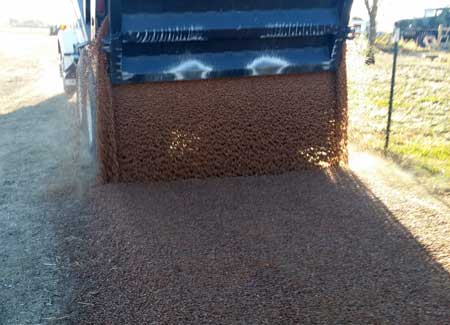 Dog Run Gravel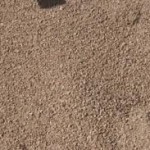 Installation of
Squeegee.
Squeegee - $26.95 per ton
There are 2 sizes of gravel most commonly used for Dog Runs.
Squeegee is 1/4" minus in size, with about 20% sand in it. It works best for smaller dogs, up to about 60 pounds.
The only exception may be long haired Dogs, that may get sand in their coats. However squeegee is easy to clean and drains well. Small dogs may prefer squeegee to pea gravel due to the smaller size of the material. Squeegee seems to be better suited to the paws of small dogs.
1 ton covers 100 square feet 2" deep. Dog runs using squeegee should have an average depth of 2"-3".
The other product is Pea Gravel which is 3/8" and contains no other materials.
It works better for larger dogs. It is easy to clean, drains well and can be rinsed down periodically. Just make sure your dog rus is well drained.
Visit the Squeegee page by clicking here.
Pea Gravel is $36.95 per ton, 1 ton covers 100 square feet (10 feet x 10 feet) 2" deep. For larger dogs you should keep an average material depth of 3" - 4". Call us with any additional questions.
The dog run should be located close enough to the house so you can see the dog and know he is okay, but far enough away so that he can rest and relax.
The dog run should be located (when possible) on a slightly sloped, well drained area. The amount and depth of dog run material, squeegee or pea gravel depends on:
The size and number of your dogs.
The slope, if any, of the dog run.
The planned depth of material.
2"-3" for dogs up to 50 lbs - usually squeegee is the material of choice.
3"-4" for larger dogs - usually pea gravel is the material of choice.
How to Order the Correct Amount of Material
Measure the length and width of the area. Get the total square footage by multiplying the length by the width.
Example: 30 feet x 50 feet = 1500 square feet
1500 sq. ft divided by 100 = 15 tons of Squeegee
Please note: This is only a rough indication of the amount of material you may need. Actual dimensions may vary due to irregularities in soil types and established rough grade.
Once you determine your material and amount needed, call us at 720-298-0948
Or use the Contact page to arrange for delivery and pricing.


We take Paypal, Visa, MasterCard, American Express and Discover.