We Do Horse Arenas! Please check out our Arena page.
Washed Concrete Sand is $26.95 a ton.
One ton of sand covers 100 square feet, 2 inches deep. Minimum order is 8 tons and the trucks will hold up to 15 tons. We deliver to the entire Denver Metro area and surrounding communities including Watkins, Bennett, Confier, Sedalia, Mead, ... (you get the idea). Our dump trucks hold up to 15 tons, semi trailers up to 30 tons.
Remember you can always call for a "no cost or obligation bid" to get an exact price including frieght charges.
The dust from the fine Mason Sand can cause cancer. Probably not often in the case of a sand box, but enough to not take any chances.
Crystalline silica has been classified as a human lung carcinogen. Additionally, breathing crystalline silica dust can cause silicosis, which in severe cases can be disabling, or even fatal. Crystalline Silica Exposure - OSHA
The best and least expensive material for a sand box is concrete sand. It is $22.95 per ton, 1 ton covers 100 square feet 2 inches deep. We have an 8 ton minimum delivery. If you don't need 8 tons we will gladly refer you to the closest reputable company in your area.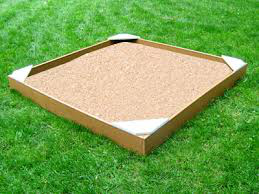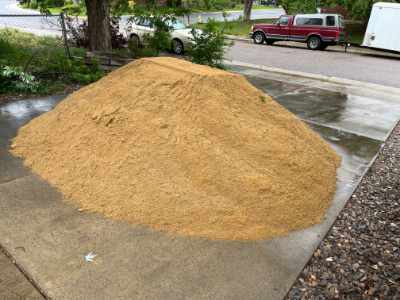 Washed Concrete Sand $26.95 per ton.
Meets all specifications to make concrete when blended with cement mix, and other forms of masonry grout.
It is also great for sand boxes, kids play areas and dog runs.
1 ton of sand covers 100 square feet 2 inches deep.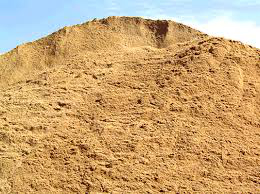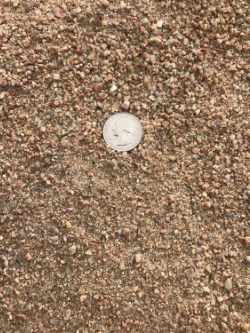 Cleaned Washed Sand (close up) - Even sized material and no foreign metals or stray particles. Washing sand cleans it up and creates a uniform product.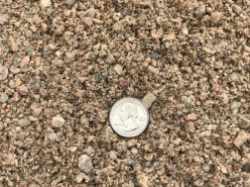 Cleaned Washed Sand (close up) - we sell cleaner material for less money. The less you handle a material means it stays cleaner longer.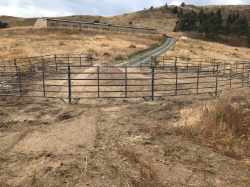 Cleaned Washed Sand (pile) - This corral will be ready for horses in no time at all.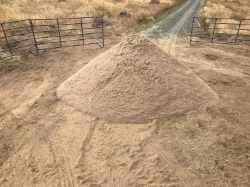 Cleaned Washed Sand (pile) - This is a simple job for a bobcat or skid loader to spread out. A new load of sand can make a world of difference in a horse pen.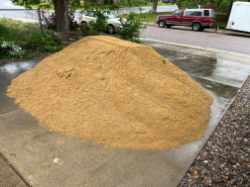 Cleaned Washed Sand - 8 ton pile of Washed Concrete Sand for a backyard paver project. We sell several products for pavers and flagstone installation.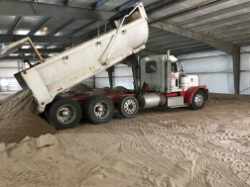 We can unload in many indoor arenas. (crazy) - we have to be extremely careful, but this can save you substantially.
We have lots of ideas about how you can save money with Sand Four Sale.
Tonnage Example - Use calculator below to determine amount needed
Product
Length
Width
L x W =SF
SF / Depth
Tons
Washed Concrete Sand
20 Feet
60 Feet
1200
100
12
To Order the Correct Amount of Material
Measure the length and width of the area to be covered. If you don't have a tape measure, walk the length and width of the area. Figure each full step as 2 1/2 feet. Get the total square footage of the area by multiplying the length by the width.
Example: 20 feet long by 60 feet wide = 1200 square feet
1 ton of Washed Sand covers 100 square feet 2 inches deep.
For every 2 inches of depth you will need 12 tons of Sand
Please note: This is only a rough indication of the amount of material you may need. Actual dimensions may vary due to irregularities in soil types and established rough grade.
Once you determine your material and amount needed, call us at 720-298-0948
Or use the Contact page to arrange for delivery and pricing.


We take Paypal, Visa, MasterCard, American Express and Discover.