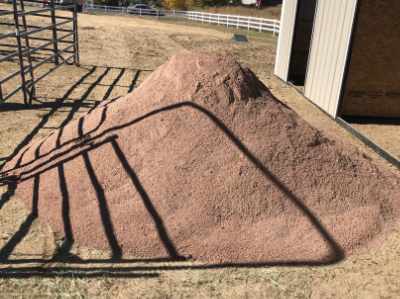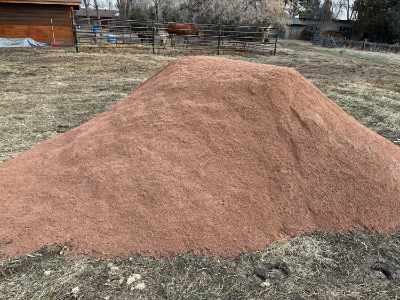 Image 1. Granite Crusher Fines! 8 tons Granite Crusher Fines delivered for inside a new shelter for alpacas. Works for llamas and livestock animals too.
Image 2. River Rock Crusher Fines.
Crusher Fines - $24.95 per ton. Mountain Granite and River Rock Crusher Fines available.
Crusher Fines work great for horse stall, paddock, and exercise areas, arena and roundpen base, alpaca and llama pens and shelters, under pavers and artificial turf, around fire pits, lawn and garden paths, inexpensive landscaping material under bushes and shrubs to keep weeds for growing and many other projects. Call us today at 720-298-0948 for a no cost or obligation material and delivery bid, or click on the "Request for Bid" button above.
Crusher Fines are used for walking paths, horse stall, pen arena and roundpen footing, foundation drainage. It has many landscaping uses such as flagstone and paver base.
Equine Crusher Fines is the same material as regular crusher fines, however it is used more for horse stalls, paddocks and corrals.
Crusher fines can be used for horse stall base, roundpen base, arena base, walking paths, firepits, xeriscaping, patios, driveways, parking areas, parking lots, foundation drainage. You can also use to over excavate a base and fill it. There are many uses not listed.



Make a great non-slip footing for pens, stalls, etc..
Provids for a level base for landscape paving flatwork.
Provide excellent drainage.
Is preferable in many cases to pea gravel.
Is a consistant uniform and easily worked product.
If applied correctly, crusher fines will generally not grow weeds.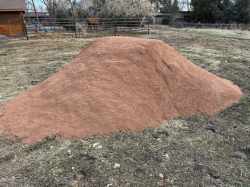 Granite Crusher Fines. This is the exact material coming out of the quarry in March / April of 2022. These fines have a redder hue to them but the quarry output could change any day to a different color. No guarantees as to how long this will be available. Call now!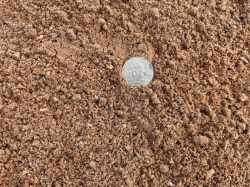 Granite Crusher Fines. A close up of the material coming out of the quarry in Spring of 2022. Remember we do not guarantee the color of the material.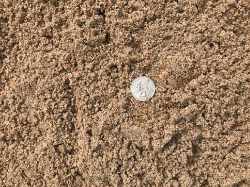 Granite Crusher Fines. The old timers used to call this Granite Dust. Crusher Fines are the actual fines that come off the big crusher machines.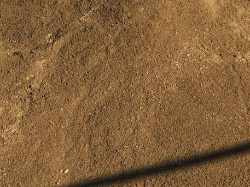 River Rock, Equine Crusher Fines. Now available in the North Metro area. River rock naturally contains a small amount of sand.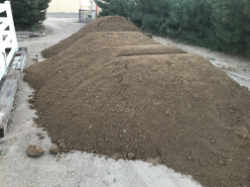 River Rock Crusher Fines delivered to Aurora horse stable. The crusher fines are slightly darker color than they were this summer. Colors varies throughout the years.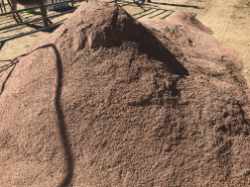 Equine Crusher Fines. This is the material that is recommended for horses, llamas and alpacas. Great base material for you to create your own custom blend of materials. Note: we do not do the blending, we only provide the materials.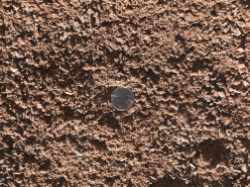 Equine Crusher Fines. The material consists of very small pieces of crushed granite.
Crusher Fines - Granite or River Rock - Drains better than all other compactable material.
Pro Landscaper's Tip


You do not need to install landscaping fabric under compactable materials. Compactable materials compact to form a solid, flat surface, so weeds cannot get light and moisture to grow (germinate). Examples; any type of roadbase, (recycled asphalt, class 6 granite or recycled concrete), class 1 structural fill dirt, granite or river rock crusher fines. If you want to spend the time and money to install the fabric and pins, it doesn't hurt anything.